Corporal Brendan McInerney is originally from Rockland County NY and relocating to Wilmington in 2004. He attended Basic Law Enforcement Training in 2005 and became employed with the Wilmington Police Department in 2006.

During his 17 year career he has worked in the Patrol, Detectives, and Special Operations Division. During his time in the Detectives Division he served just over 3 years as a Narcotics Detective. In 2015 he was promoted to Corporal and was moved to the Patrol Division. In July of 2021 he was transferred to the Special Operations Division where he is assigned to the Traffic unit.

As a member of the Traffic Unit he attended the Northwestern University 80-hr Motor Officer certification. He is certified in Traffic crash reconstruction, Radar and Lidar operations as well as Standardized Field Sobriety testing.

He enjoys teaching new officers as an Field Training Officer and educating the riding public on safe motorcycle operations.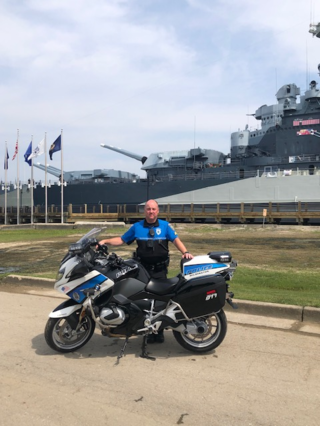 Click to see full-size photo
---