Motor Officer Laws has been with the Holly Springs Police Department for over 12 years. He currently supervises the traffic unit and community outreach unit.

Laws completed Motor School in 2012 at the NC Highway Patrol and became a Bike Safe Assessor in 2012. He is also certified as a Drug Recognition Expert and a Traffic Crash Reconstructionist.
Motorcycle Crash Reconstruction. He certified in 2016 as a Police Motor Instructor through Northwestern University.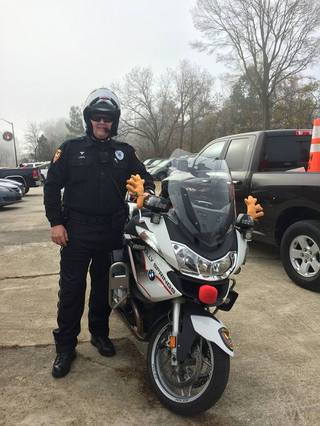 Click to see full-size photo
---